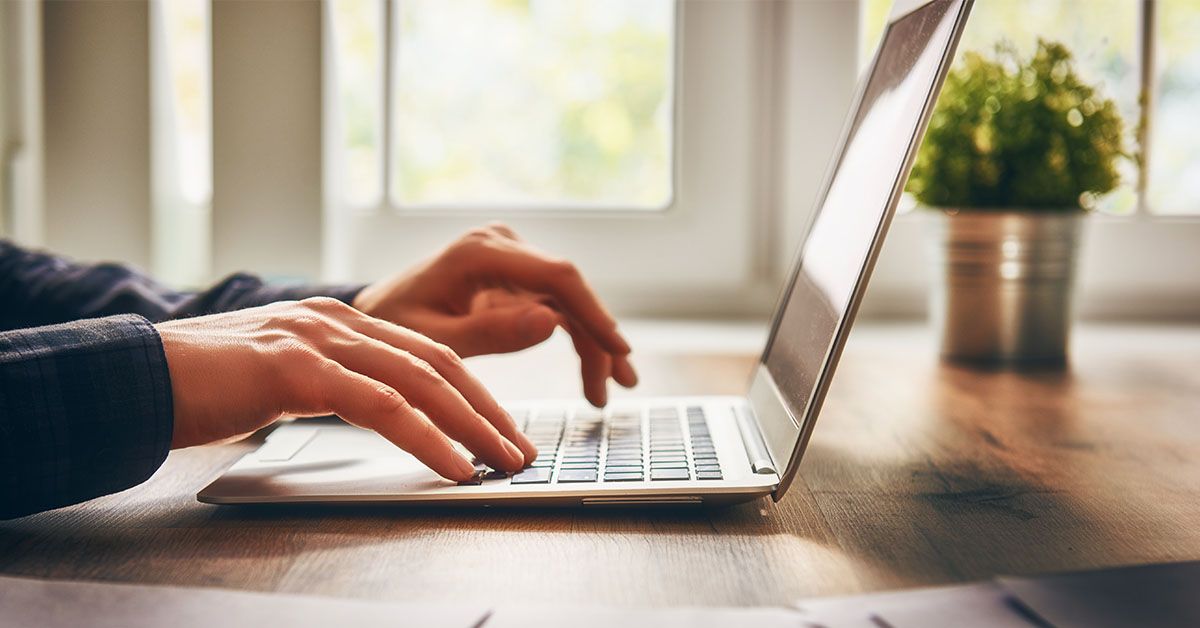 If you have a website, the following scenario will sound all too familiar.
You heard that getting a .com domain is the best way to go for a small business. So you sit down at your computer and brainstorm domain name after domain name, only to realize that all of the names you want are already taken. After searching for hours, you end up settling for a domain that's available but doesn't really match your brand.
With more than 127 million .coms registered as of June 2016, it's no surprise that finding the perfect .com fit can be difficult. Luckily, you no longer have to settle for a less-than-ideal domain. Instead, you can opt for any of the new top-level domains (TLDs) flooding the web — think .host, .space, and .store.
What exactly is a TLD?
A TLD, also known as a domain extension, is the the string of letters that follow the dot at the end of an internet address, such as .com, .net, or .org. Some TLDs are restricted to specific entities. For example, .edu can only be used by accredited educational institutions and .museum can only be used by, you guessed it, museums.
However, there are several other domains available to describe your business in a more relevant way than traditional TLDs. A travel company could use .travel, a pizza parlor could claim .pizza, and an up-and-coming photographer could register .photo.
What are the advantages of opting for a non-traditional TLD?
It puts an end to the tyranny and expense of obtaining a .com. Like we talked about earlier, there's a .com shortage, and some web-savvy individuals have made a business of buying up .coms and then selling them to business owners at highly inflated prices. No one should have to pay thousands of dollars for a domain name. Selecting a non-traditional TLD makes getting your website up and running much less expensive.
It can be more effective for branding your business than a .com. Imagine a freelance writer with a domain that ends in .write. That domain becomes a powerful statement of what the freelancer can do and reads equally well on resumes and business cards.
It can help with SEO. This makes it easier for web crawlers to know which content will be most relevant to searchers. For instance, if a website ends in .ru, Google knows the site originates in Russia and will probably be in Russian. If a domain name ends in .pizza, Google expects the site to serve up pepperoni-related content.
The takeaway? You don't have to be limited by generic .com domains. Click here to secure a unique TLD for your site today.
UK FENIX ALLIANCE LTD

• Our Mission It is our mission to have the items our customers want, when they want them, at the most competitive prices. We know that being Your Profit Source ® is the key to our own success..
• PRODUCTION EQUIPMENT UK FENIX ALLIANCE LTD is a specialized trading company that supplies components for the development and implementation of projects for the automation of production processes, a wide range of machines and parts for CNC machines. Our goal is a satisfied client..
• Technological process automation: Our specialists will help to select equipment for various automated systems taking into account the production potential of the client's facilities. Our main clients are engineers and technologists who introduce new automation tools, combining them with existing equipment, or who create technological lines «from scratch».
• UK FENIX ALLIANCE LTD guarantees and benefits: Our company works with manufacturers directly or through authorized dealers, therefore it guarantees high quality components, 100% authenticity, competitive prices and a full package of documents required by law. In addition, there are special price offers! Well-developed logistics and cooperation with the largest couriers allow thousands of our clients worldwide to receive their orders in the shortest possible time.