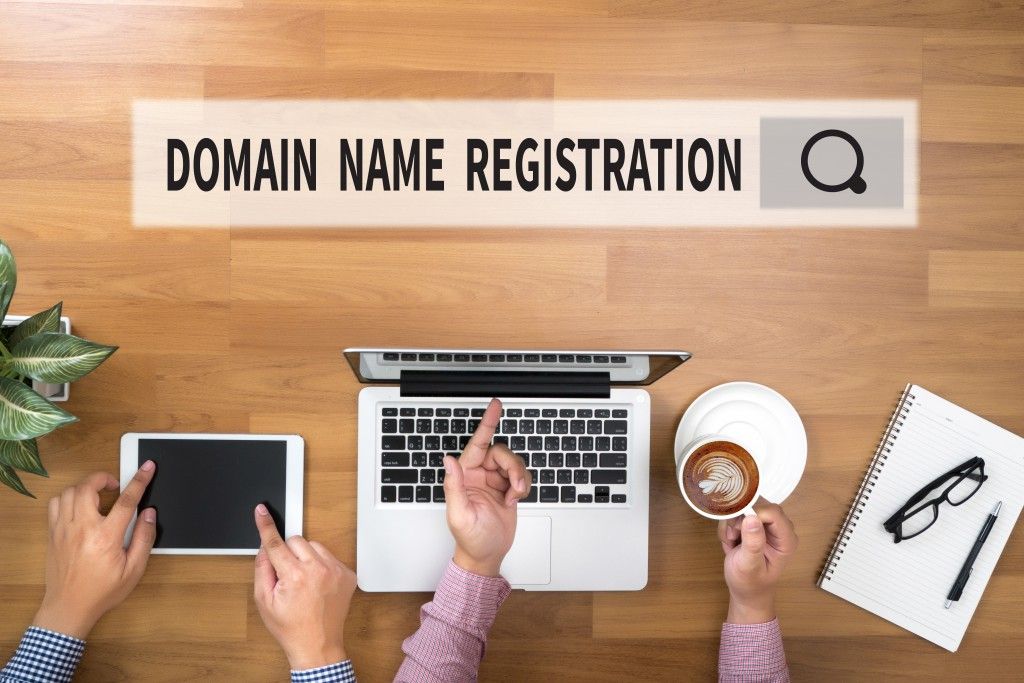 Private registration is now available with selected Stor-Sec domains. But what does private registrationactually mean, and what are the benefits of selecting it for your domains? Essentially, private registration offers an extra layer of online anonymity and provides enhanced protection for your personal details and improved security on the Internet.
How private domain registration works
When registering a top-level domain like mybusiness.com or new-website.net, the domain name registrant is required to provide their personal or business details (name, postal address, e-mail address, phone number, etc.). These details are then publically available via a WHOIS database that contains information on registered domains.
With private registration, the registrant's details are replaced with anonymized data (e.g. their hosting provider) to act as a middleman between the customer and the WHOIS database. This way, the domain registrant's name and address are not freely accessible by any third parties – instead, only generic company details are available to other Internet users.
Advantages of extra privacy
By signing up for domain privacy, the customer ensures that their personal data is not automatically released on the WHOIS database. This makes them less of a target for spam e-mails and cold calls from third parties who otherwise may have gained access to contact details. Hackers may rely on personal information when conducting online attacks, so restricting access to contact data can help to reinforce website security. The risks from other forms of online abuse, such as fraud and identity theft, are also reduced even further.
Any individual who values privacy and wishes to strictly limit the exposure of their contact information should consider private registration. For companies, private registration can be valuable as a means to eliminate spam and unsolicited calls, freeing up time to focus on day-to-day business.
How to activate private domain registration
When registering a new domain with Stor-Sec, private registration can be easily activated for selected domains during the order process – just select 'Recommended: Register your eligible domain(s) privately!' in the Customer Details section.
For domains that have already been registered with Stor-Sec, simply activate private registration in the Stor-Sec Control Panel under 'Edit Domain Settings'. After around 24 hours, the WHOIS database should be updated with anonymous information.
UK FENIX ALLIANCE LTD

• Our Mission It is our mission to have the items our customers want, when they want them, at the most competitive prices. We know that being Your Profit Source ® is the key to our own success..
• PRODUCTION EQUIPMENT UK FENIX ALLIANCE LTD is a specialized trading company that supplies components for the development and implementation of projects for the automation of production processes, a wide range of machines and parts for CNC machines. Our goal is a satisfied client..
• Technological process automation: Our specialists will help to select equipment for various automated systems taking into account the production potential of the client's facilities. Our main clients are engineers and technologists who introduce new automation tools, combining them with existing equipment, or who create technological lines «from scratch».
• UK FENIX ALLIANCE LTD guarantees and benefits: Our company works with manufacturers directly or through authorized dealers, therefore it guarantees high quality components, 100% authenticity, competitive prices and a full package of documents required by law. In addition, there are special price offers! Well-developed logistics and cooperation with the largest couriers allow thousands of our clients worldwide to receive their orders in the shortest possible time.