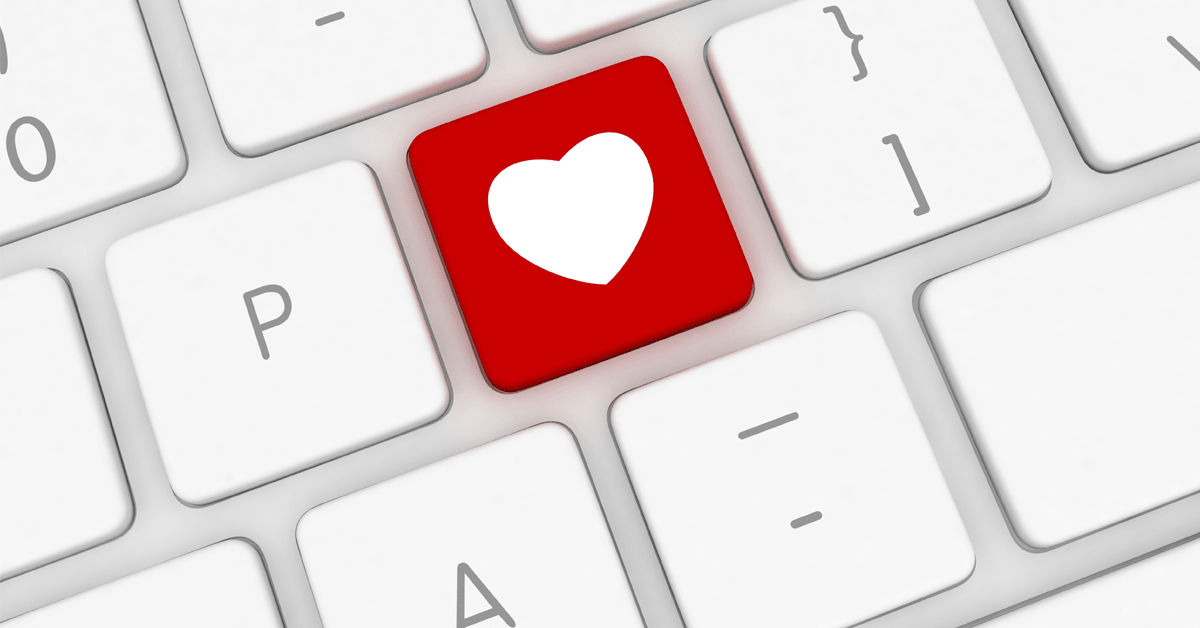 This Valentine's Day, love is in the air and just like any other relationship, your website requires a certain amount of attention if you want to get the most out of your companionship. To help you foster good feelings with your electronic significant other, we've compiled the top 5 things you can do to show it a little love and affection. Give each of these areas their appropriate attention, and you and your site may just live happily ever after.
Design
Appearances aren't everything, but they certainly help. Your site's first love language is a given you could have figured out yourself, but it's number one on our list for a reason.
A well-designed site is easier and more enjoyable for visitors to interact with, which typically leads to a positive impact on your bottom line. Beyond the value of good looks, a killer design allows you to deliver your business's message more effectively. A clear and concise message that's aesthetically pleasing will keep visitors' attention, unlike a poorly executed design that drives them away.
Security
There's no better way to prove your love for your website than by protecting it from its own worst enemies – hackers and malware. Equip your site with everything it needs to properly defend itself by updating all your themes and plugins to the latest and most secure versions. Don't forget to clean out any files or applications that are no longer in use too.
If you're in the ecommerce world, it's especially important you ensure your customers can use their credit cards on your site with peace of mind. Do this by installing an SSL certificate to encrypt any data transferred from them to you.
A secure site is a happy site. Keep your site (and customers) happy by installing protective software such as SiteLock, which automatically scans your website for malware. Displaying the SiteLock certificate can also increase conversion rates on your site as people can better trust that they are in good hands.
Search Engine Optimization (SEO)
When's the last time you clicked on search result #10 on a search results page? Chances are, you typically click on one of the top 3 results. Which means if your site isn't ranked high on terms your customers are searching for, your precious site is losing major business.
Solution? Be sure to represent the topics, products, and services that are most important to your customers for a natural SEO boost. Structure the content on your site so it's properly indexed by search engine bots, and enlist the help of a plugin that's been designed to ease the process (Yoast SEO is a great one).
Let's be honest. Perfectly optimizing your site's search engine ranking is no easy feat. Most people are overwhelmed by what seems to be a very technical process. If you fall in that category, or just want to speak with an expert who really knows their stuff, we've got you covered.
Marketing
Speaking of overwhelming – let's talk marketing. Marketing is the key to attracting and maintaining customers, but it's also the most vague love language on the list. For one company, marketing can mean writing good content; while for another, it can mean email campaigns. But at the end of the day, your site needs marketing – and it's up to you to figure out just what kind it needs.
The best way to ensure your site is found and appreciated by the right customers, is to appeal to them in a variety of ways. Compelling headlines, killer discounts, attractive emails, engaging social media – it's a real-life choose-your-own-adventure. There's no one right answer to what combination of methods you should use, but if you put a little effort into testing and retesting, you'll be sure to get closer to your perfect formula each time.
Hosting
Your web host supports the fundamentals of your relationship with your site: stability, reliability, and flexibility. If you choose the wrong host, you put the success of your website at risk. The right hosting provider should provide plenty of resources (such as CPU and RAM), and should also let you easily add more as your site's traffic increases. You should be able to easily upgrade platforms without the hassle of more than a few clicks of a button.
To put it simply – your hosting provider should never get in the way of your site and your brand being able to grow as quickly and as large as it needs. As for what host to go with? Well, we think thatanswer is pretty obvious.
This Valentine's Day, spend some time becoming fluent in your website's 5 love languages and sweep a few customers off their feet.
UK FENIX ALLIANCE LTD

• Our Mission It is our mission to have the items our customers want, when they want them, at the most competitive prices. We know that being Your Profit Source ® is the key to our own success..
• PRODUCTION EQUIPMENT UK FENIX ALLIANCE LTD is a specialized trading company that supplies components for the development and implementation of projects for the automation of production processes, a wide range of machines and parts for CNC machines. Our goal is a satisfied client..
• Technological process automation: Our specialists will help to select equipment for various automated systems taking into account the production potential of the client's facilities. Our main clients are engineers and technologists who introduce new automation tools, combining them with existing equipment, or who create technological lines «from scratch».
• UK FENIX ALLIANCE LTD guarantees and benefits: Our company works with manufacturers directly or through authorized dealers, therefore it guarantees high quality components, 100% authenticity, competitive prices and a full package of documents required by law. In addition, there are special price offers! Well-developed logistics and cooperation with the largest couriers allow thousands of our clients worldwide to receive their orders in the shortest possible time.